In Conversation with

Paul Taylor and Dong Lee
What a year it has been! As we round the corner on year two of the global COVID-19 pandemic, there is continued support for the mortgage broker channel with our strong association powered by our ever-growing membership. As we continue to embrace the transition the world has taken, we are once again producing our 2021 Annual Report as an exclusively digital document, featuring images, videos, and dynamic content alongside our story.
President and CEO Paul Taylor and 2021 Chair Dong Lee sat down to discuss the highs and lows of a year that will go down in the history books. We would like to sincerely thank Dong for his dedication, effort, and hard work. Dong has led our Association through these continuing unprecedented times with transparency, strength and some well-placed comic relief. Thank you Dong.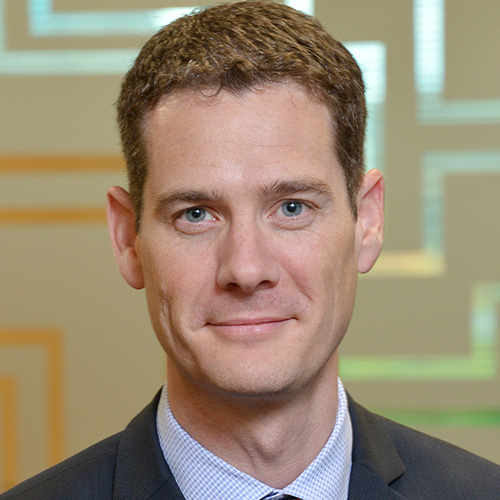 Paul Taylor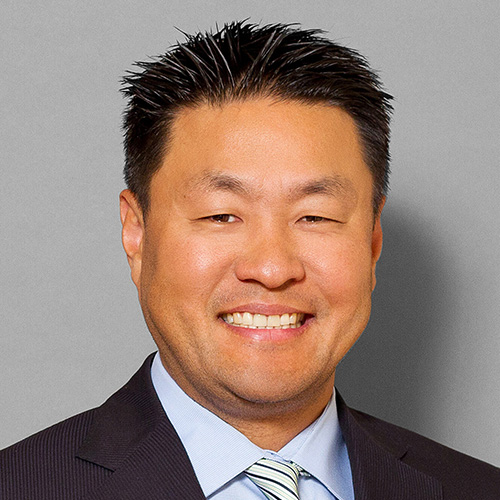 Dong Lee
Paul: What advice would you give every member of Mortgage Professionals Canada?
Dong: If I can pass on only one piece of wisdom to you, let it be this: don't be afraid to get involved. There is great opportunity and value in becoming a more active member and taking advantage of all that MPC offers. Our size is our strength. So be loud, be proud, and make your voice heard.
Paul: What accomplishments are you most proud to have been part of during your time as MPC Chair?
Dong: The past 12 months have been incredible. We are proud of our milestone membership numbers - 14,197 members - and counting. We saw a threefold increase in Membership Satisfaction Surveys completed, as well as marked improvements in the overall member satisfaction of our Association. Our growth as an association is fueled by our members, so I am proud to support our members helping to build the broker channel this year!
Paul: What are some of the most valuable MPC initiatives from the past year?
Dong: We furthered our participation in record-setting government relations initiatives, and virtual member events that have surpassed previous year's performances. We engaged over 10,000 members with a variety of virtual events featuring industry-leading webinars on Harassment Prevention and Avoiding Burnout in addition to our now regular New Agent Symposiums to guide and connect mortgage professionals of all skill levels. We remained dedicated to mortgage education with a growing number of Accredited Mortgage Professional of Canada (AMPC) Designation students and graduates and the early 2022 launch of the Preferred Mortgage Professional of Canada (PMPC) Designation. We established our new three-year Strategic Plan centered around Membership, Advocacy, Education, Events and Promotion of the Broker Channel. Our Membership Satisfaction survey saw a record setting number of responses and delivered an unprecedented high level of satisfaction with all Association activities. In the fall, we launched our new national consumer awareness campaign with our new "Not Born Knowing" creative. Our ongoing marketing efforts to enhance consumer awareness of the value of working with a mortgage professional have been invaluable to our members and our industry.
Paul: As a Board, what was your main 2021 focus?
Dong: In a word, COMMUNITY. Our industry community continues to come together in the face of uncertainty and challenge. Thank you to everyone who helped to make this year such a success.
Paul: What are some of your legacy goals being passed on to Joe Pinheiro, MPC's incoming Chair?
Dong: Looking ahead at the next twelve months, the Association is committed to the success of several initiatives, including:
Continuing to advocate for members and the mortgage broker channel through our Advocacy efforts
Championing Canada's Mortgage Designation Programs to better support member education
Ready to help us Conquer Cancer this year?
DIY makes it easy. Engaging members and industry professionals with high quality events, webinars, and other networking opportunities
Increased consumer awareness, building on our new campaign
With Gratitude

2021 Board of Directors

None of our successes as an Association and Community would be possible without the strength, commitment, and dedication of our Board. We would like to extend a heartfelt thank you to the volunteers below. Your guidance, leadership, patience, and strength were paramount in ensuring the continued success of MPC, its members, and the mortgage broker channel as a whole.
Executive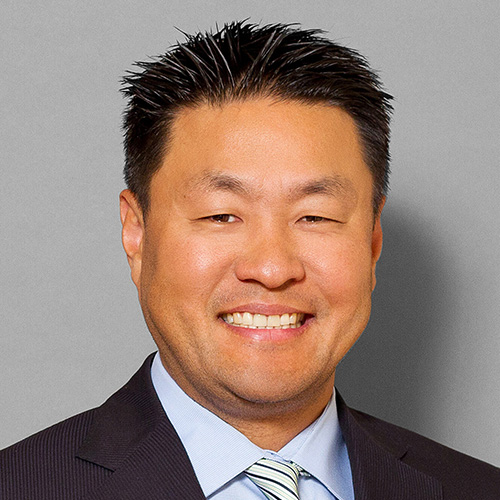 Dong Lee
Chair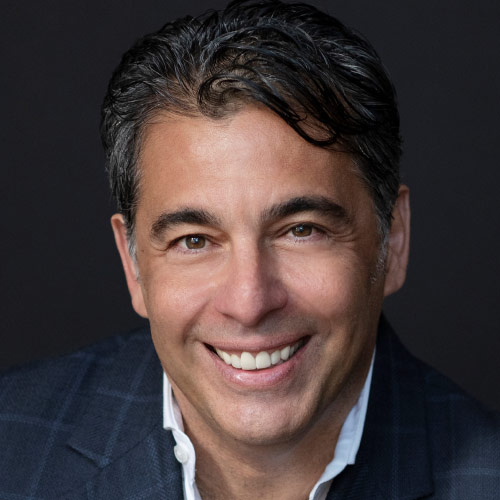 Joe Pinheiro
Vice Chair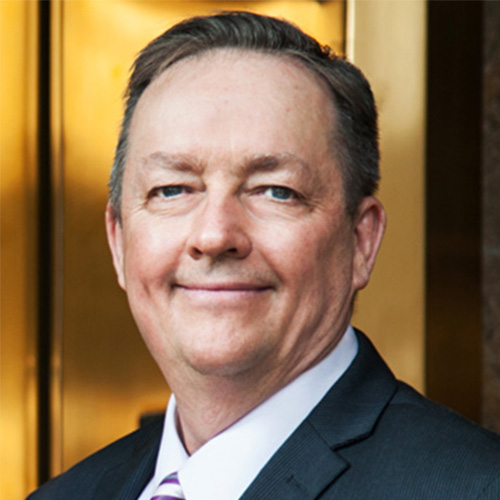 Doug Farmer
Treasurer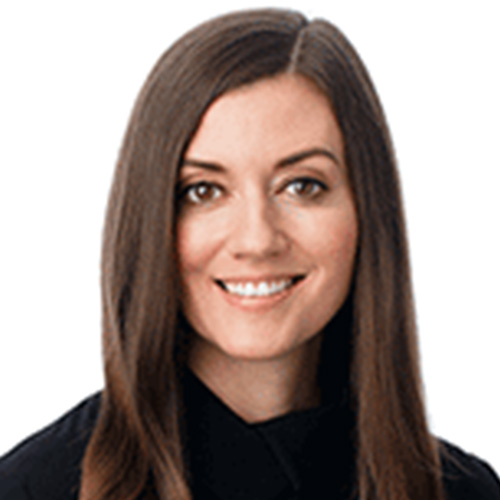 Megan McDonald
Secretary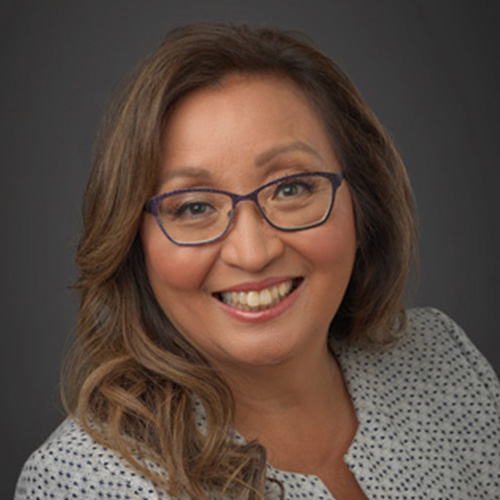 Elaine Taylor
Past Chair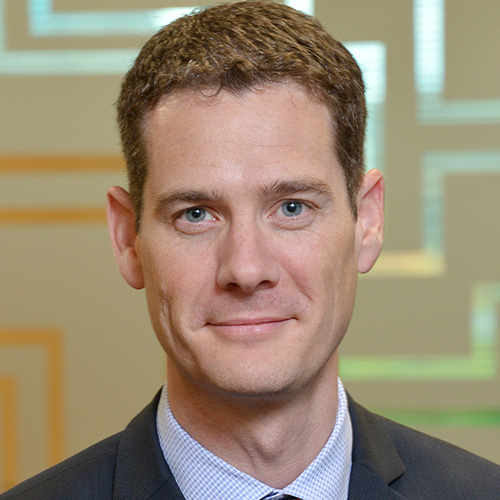 Paul Taylor
President & CEO
Directors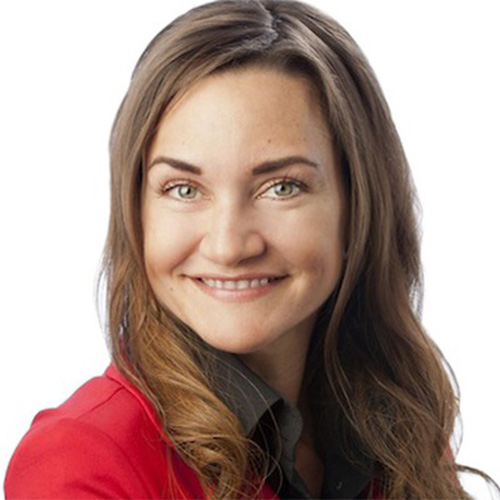 Jennifer Burrage
Atlantic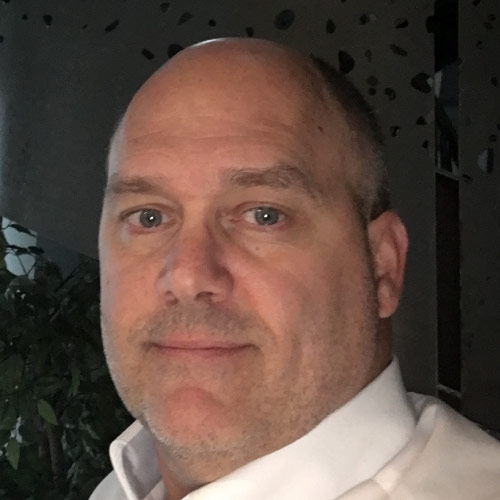 Eric Chamelot
Director at Large
Shirl Funk
Manitoba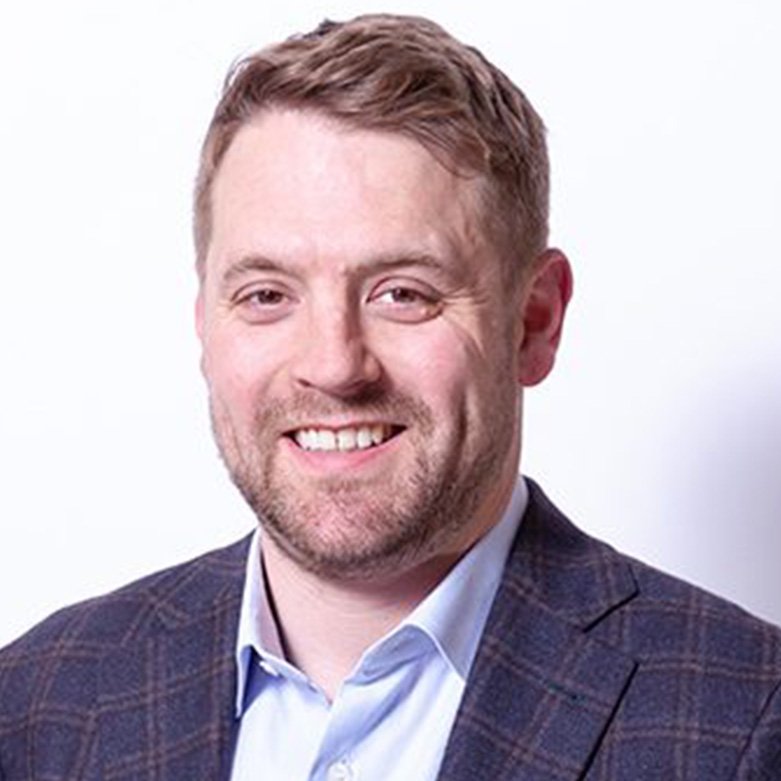 Joe Jacobs
Alberta / NWT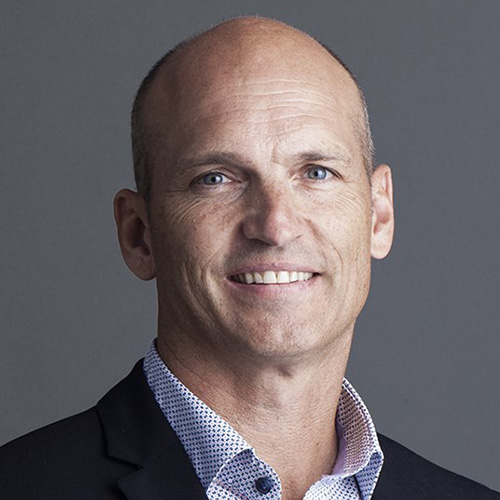 Bud Jorgenson
Saskatchewan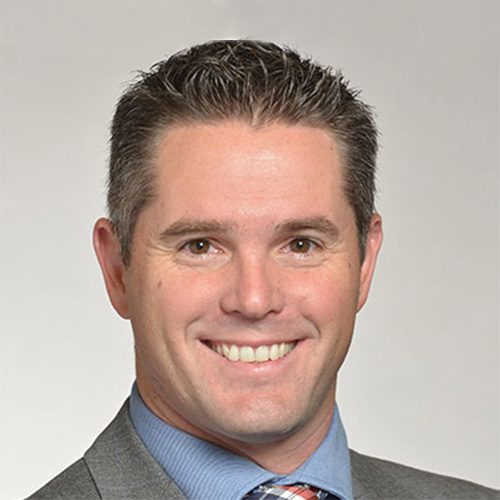 Mathieu Lebrun
Quebec
Veronica Love
Ontario
Hali Noble
British Columbia / Yukon
Kuljit Singh
Ontario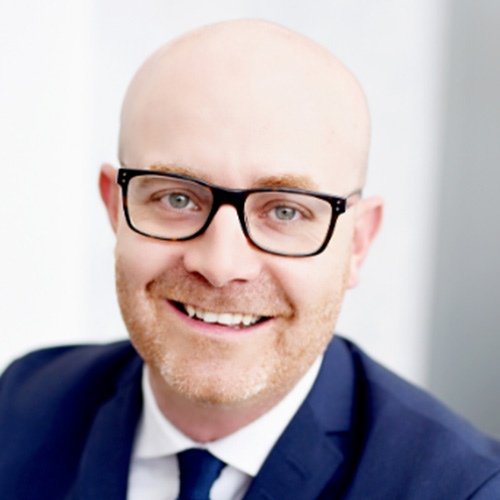 Maxime Stencer
Quebec
Advocacy
As the voice of the mortgage broker channel, MPC advocated for our collective interests at all levels of government. Building on our established advocacy foundations, we were at the national forefront of housing affordability and financing debates throughout 2021.
MPC Hill Week in February

Federal Election coverage in September

British Columbia Legislature Week in November

Many federal meetings with senior ministers, parliamentary critics, and policymakers, including Deputy Prime Minister & Finance Minister Chrystia Freeland.

Invitation and participation in the Generation Squeeze roundtable discussions (a CMHC academic research project to address housing affordability and accessibility).

Meetings with MBRCC and provincial regulators across Canada.

Numerous testimonies and submissions made to federal and provincial committees.

Submitted budget recommendations to federal and provincial governments.

Advocacy to improve access to CRA Income Verification through "Line 150".
The Board, member volunteers and staff worked expertly to influence and inform key federal and provincial decisionmakers in every party, presenting a strong, unified voice of the mortgage community.
11 days of meetings
44 member volunteers from across Canada
Over 60 federal meetings with Members of Parliament and Senators from all sitting parties representing all 10 provinces
While traditional in-person meetings would have been preferable, virtual meetings allowed greater flexibility and were more effective than expected:

Many member volunteers were constituents of the parliamentarians they were meeting with and therefore better able to articulate focused and local housing affordability concerns

MPC was reported, by The Hill Times, as the busiest lobbyist of Parliament for March 2021, and as one of the busiest lobbyists of the period leading up to the federal election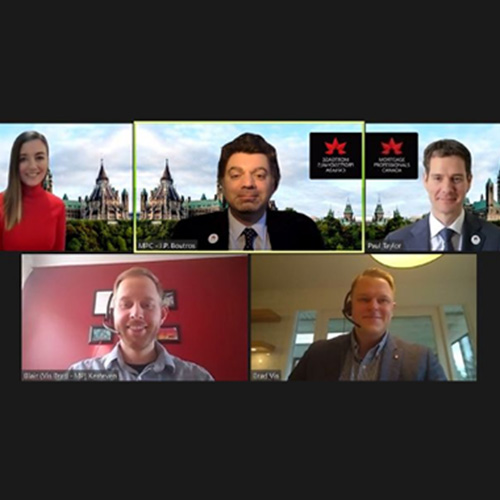 All federal election campaigns (Liberal, Conservative and NDP) published federal election platforms and made promises that reflected MPC recommendations:

Increasing housing supply
Improving First Time Home Buyers Incentive (FTHBI)
30 year amortizations for insured mortgages
Increasing the mortgage insurance cap from $1 million, and more

Each of the major political parties reached out to MPC to discuss housing policy proposals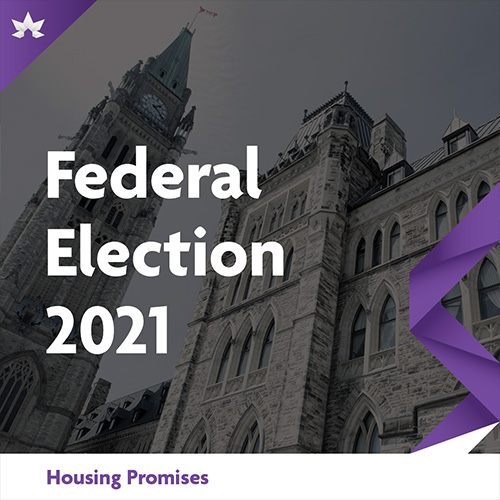 ---
7 days of meetings
10 exceptional member volunteers
Meetings with roughly 40% of all sitting MLAs, including 7 ministers, from BC NDP, BC Liberals, and BC Greens
While most meetings were virtual, they also included first in-person meetings with elected officials since start of COVID
These meetings supported MPC's well-received and cited Budget 2022 Submission to B.C. Finance Committee, and followed up on advocacy to federal counterparts during the Federal Election
Through these effective meetings and improved political relationships, MPC will further increase its mortgage brokering and housing policy advocacy in BC in 2022, a strong lead up to October's National Mortgage Conference in Vancouver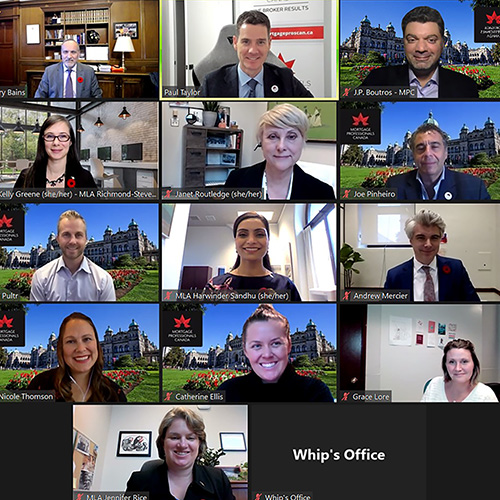 Meetings with MBRCC and provincial regulators across Canada
We ensured that industry related concerns were front and centre with federal and provincial regulators who were dealing with never-before-seen housing and mortgage market challenges.
Worked with MBRCC regulatory working group, and its provincial regulatory members, on many issues related to work continuity through COVID and on other issues like Codes of Conduct
Many successful webinars and meeting with regulators from Manitoba, B.C., Saskatchewan, New Brunswick, Nova Scotia, Ontario, Quebec
Consumer Awareness
"NOT BORN THIS WAY" CONSUMER AWARENESS CAMPAIGN
Consumer confidence is paramount to ensuring the success of not only individuals within the mortgage industry, but the success of the mortgage industry as a whole. In 2021, MPC helped to both increase and highlight the value of mortgage professionals through our always-on national media campaign.
---
With strategic placement on high visibility national and regional networks we are ensuring visible and effective recall of FindMeABroker.ca bringing mortgage professionals clients and recognition

Morning show interviews for Paul Taylor on

CityTV

and

CTV

in the spring and the fall

+31%

in added value media over the year
Generated over

71 million impressions

, year-over-year

increase of 33%

Our new national awareness campaign was launched in September and continues to highlight the expertise that a mortgage broker offers to help Canadians make important homeowner decisions
Membership & Networking
MPC recognizes the importance and value of our numbers, and in 2021 we worked to increase member engagement and activity, as well as membership growth overall. We are now at our highest membership in more than eight years.
Member Satisfaction Survey
---
Staying Connected
Through the success of virtual events such as our New Agent Symposiums and Virtual Mortgage Symposiums, MPC has been able to fine tune online interaction environments for our members. Virtual Symposiums now include interactive digital roundtables where mortgage professionals can network remotely while attending online events.
Through a combination of virtual events and social media initiatives, including informative webinars on timely industry topics, we built upon many new ways to come together stronger in 2021. We proudly continue to remain committed to making it easy for members to network, connect, and engage digitally.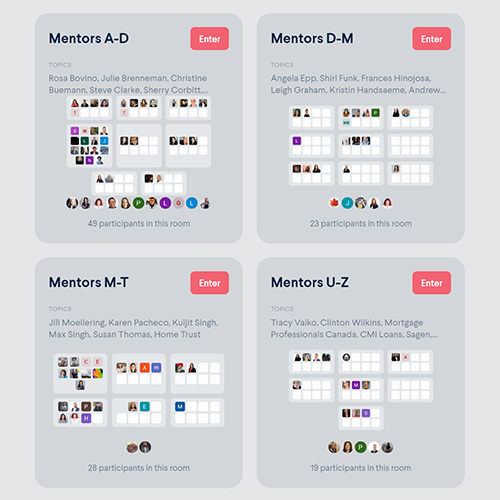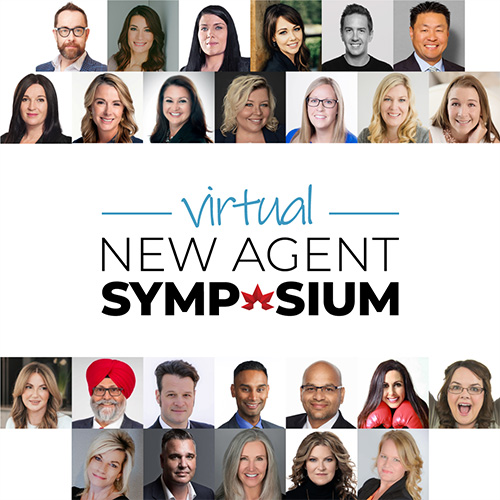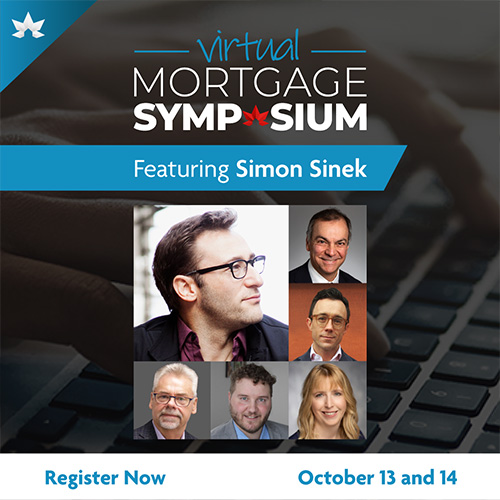 ---
Virtual Events at A Glance
Marty Coubrough
Mortgage Hall of Fame
Don Stoddart
Mortgage Hall of Fame
Mark Kerzner
Mortgage Hall of Fame
New quarterly event for those in the industry two years or less
Virtual New Agent Symposiums
2021 attendance of 700+
Virtual New Agent Symposiums
Mentor roundtables for small group learning and sharing
Virtual New Agent Symposiums
Organizing Chaos: Setting Up Your Files for Success with Karen Pacheco
Virtual New Agent Symposiums - Sessions
7 Mistakes I Made as a New Mortgage Agent, and How You Can Avoid Them with Steve Clarke
Virtual New Agent Symposiums - Sessions
Mentor Roundtables
Virtual New Agent Symposiums - Sessions
Just Because We Can… Doesn't Mean We Should: Ethical Mortgage Brokering and Right Product for Your Client with Jill Mellering
Virtual New Agent Symposiums - Sessions
Understanding Personalities to Create Success with Renee Dadswell
Virtual New Agent Symposiums - Sessions
Underwriting 101 with Sabeena Bubber
Virtual New Agent Symposiums - Sessions
2021 attendance of 2700+ at Spring and Fall events
Virtual Mortgage Symposiums
34 exhibitors in the virtual tradeshow
Virtual Mortgage Symposiums
Get Inspired with Simon Sinek
Virtual Mortgage Symposiums - Sessions
Where in the World are We? With Benjamin Tal
Virtual Mortgage Symposiums - Sessions
Lender Panel
Virtual Mortgage Symposiums - Sessions
Networking for Introverts with Monica Parkin
Virtual Mortgage Symposiums - Sessions
Planning for the Future Post-Pandemic with Don Stoddart
Virtual Mortgage Symposiums - Sessions
Matt Imhoff's Everything you Wanted to Know About Pre-Payment Penalties – Part 1 and 2
Virtual Mortgage Symposiums - Sessions
Barb Cook's Embracing Change to Grow Your Business
Virtual Mortgage Symposiums - Sessions
Kim Gibbon's The Winning Steps to Creating a Personal Brand
Virtual Mortgage Symposiums - Sessions
And more!
Virtual Mortgage Symposiums - Sessions
Attendance of 530+
530+
Quebec Virtual Mortgage Symposium
12 exhibitors in the virtual tradeshow
12
Quebec Virtual Mortgage Symposium
Analyse et Impact de la COVID-19 sur le Marche Immobilier with Jamie Woods
Quebec Virtual Mortgage Symposium - Sessions
Entrevue avec le député Carlos J. Leitão
Quebec Virtual Mortgage Symposium - Sessions
Habiletés de et stratégies de communication with Dr. Guillaume Dulude
Quebec Virtual Mortgage Symposium - Sessions
MIC Manager Round Table: Deal Desk. Attendees were encouraged to bring a deal for real-time review!
MIC Virtual Tradeshow And Seminar
2021 attendance at 450+
450+
MIC Virtual Tradeshow And Seminar
24 exhibitors in the virtual tradeshow
24
MIC Virtual Tradeshow And Seminar
In partnership with Ontario Mortgage Investment Companies Association (ONMICA).
MIC Virtual Tradeshow And Seminar
MICs and Regulation: Q&A with Huston Loke and Paul Taylor
MIC Virtual Tradeshow And Seminar - Sessions
How to Start a MIC: Tales from the Trenches with Rob Chaggares and Dong Lee
MIC Virtual Tradeshow And Seminar - Sessions
The New Normal: How MICs Adapt to Changes in Mortgage Tech with AJ Poulin
MIC Virtual Tradeshow And Seminar - Sessions
Know Your MIC: A Broker's Perspective on Advantages of Dealing with MICs with Rob Boyd and Hali Noble
MIC Virtual Tradeshow And Seminar - Sessions
"Road to Running" webinar to encourage member participation at the Board level
Webinars
Hosted 11 timely and relevant Webinars with a combined total of 3,835 registrants and 2,082 unique viewers
Webinars
---
Special Focus on Wellness
In 2021, MPC made the health and wellness of our members a special priority. Through informative webinars and a new member benefit, we were able to offer resources for managing stress and mental health during our continuing pandemic reality. These resources are offered digitally and will remain a focal point for improving our membership experience.
Health and Wellness Support Programs available through the People Corporation, including video therapy, a library of mental health resources, diagnostic support, cognitive support programs and specialized virtual classes
Preventing a Burnout Epidemic webinar with Jennifer Moss
Tackling Harassment, Bullying and Discrimination in the Workplace webinar with Stephen Hammond
Education & Professional Development
Continued to offer ON and QC licensing education courses virtually, with a record number of students:

453

in Ontario Mortgage Agent Course and

321

in Quebec Mortgage Broker Course
Created a brand new course called A Proactive Approach to Prepayment Penalties that covers common methods for calculating the penalties, best practices and an opportunity for practitioners to apply knowledge of best practices to different scenarios
Created the mandatory 2022 Ontario Continuing Education Course for Mortgage Agents and Brokers licensed in Ontario on behalf of FSRA
Converted live relicensing courses in Quebec to on-demand recordings, allowing licensees to take the courses at their convenience
Created a brand-new Nova Scotia Mortgage Broker licensing education course to align with the new provincial act and legislation
Created the first relicensing course on Ethics and Professional Practices for Quebec licensees

435

relicensing course completions for the two BC modules: Practices for Fraud Prevention and Avoiding Unconscionable Transactions

150

registrations for the 2021 New Brunswick mandatory continuing education course

80%

success rate in the 2020-2021 Quebec Broker Program

874

registrants for our free wellness courses

2684

total licensing course registrations

1694

Licensing Course Completions

726

registered CE course students

1796

online exam registrations
---
CANADA'S MORTGAGE DESIGNATION PROGRAMS
We are proud to announce that the second tier of our professional designation programs – the Preferred Mortgage Professional of Canada (PMPC) – will launch in early 2022. The new PMPC designation was created with considerable input and collaboration of a committee of industry leaders.
The PMPC, like the first tier program - the Accredited Mortgage Professional of Canada (AMPC), is offered in partnership with the Sauder School of Business at the University of British Columbia. Designed to help members enhance their industry knowledge and improve their technical and management skills, these specialized designations further elevate the value of a mortgage professional and instill a greater confidence with consumers.
As we roll out the third tier of our professional designation programs in late 2022, Expert Mortgage Professional of Canada (EMPC), education and professional development will remain one of the Association's primary commitments.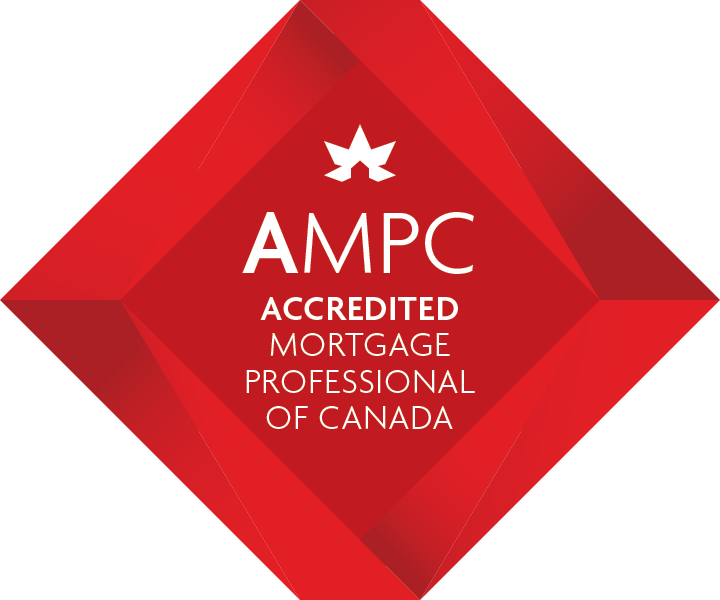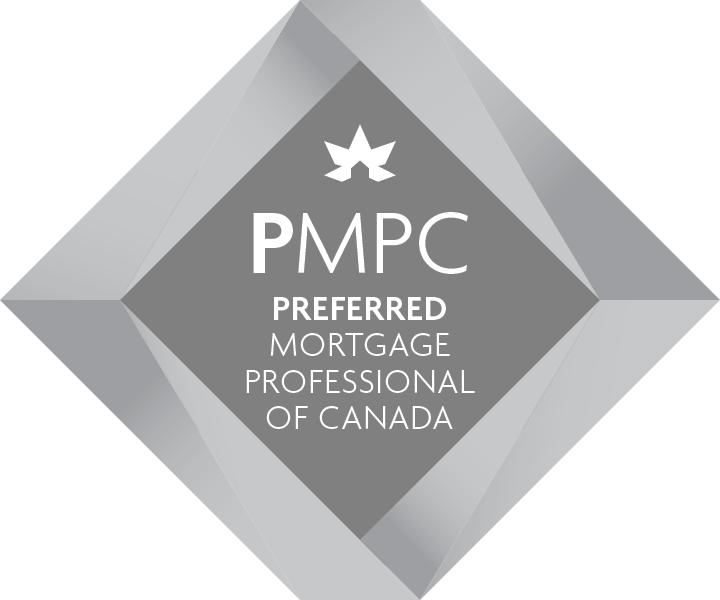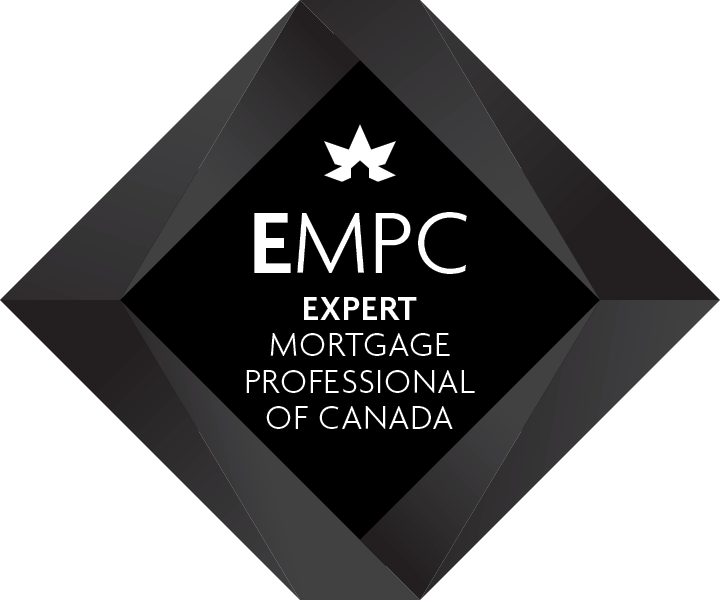 Marketing & Communications
In 2021, MPC continued to engage membership, consumers, and industry professionals digitally. We also continued to increase the resources on our Marketing and Communications team, with a focus on branding, content creation, and social media.
---
SOCIAL MEDIA AND MEMBER COMMUNICATIONS
Clear social media strategy to improve community engagement and frequency of posts, now with minimum daily frequency

1,012 posts and Tweets

with increase in organic reach across all platforms
Steady growth in followership gaining

7,116 fans and followers

– and growing

355,000+

post impressions
We are now enjoying

3 times increase

in engagement with our social audiences
Audience Breakdown:
---
2021 Top 5 Social Media Topics:
Exclusive MPC Events especially the Fall Virtual Mortgage Symposiums and the Spring and Fall News Agent Symposiums
Government relations efforts especially MPC Hill Week, and July's CMHC Update
Board of Directors Announcements
All of our fantastic webinars!
13,000 Members Strong Video
---
Member Email Communication
Communication is at the heart of our member experience. In 2021, we delivered with a frequent and successful email strategy.
---
PUBLICATIONS
Perspectives Magazine
Published 4 issues of Perspectives magazine

45,508

printed copies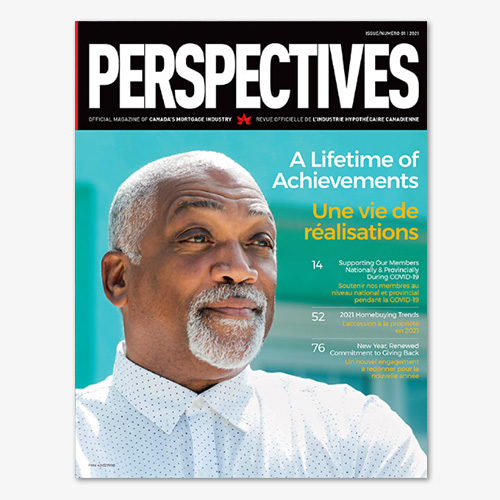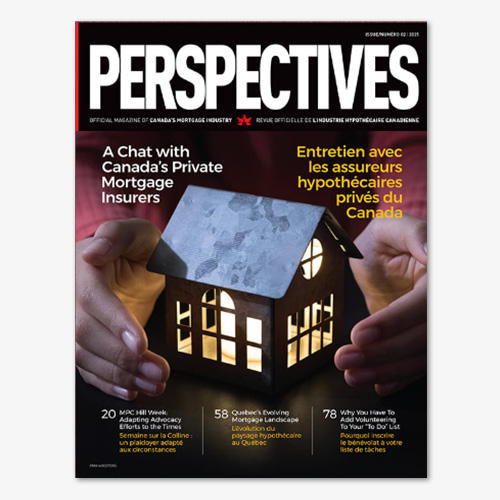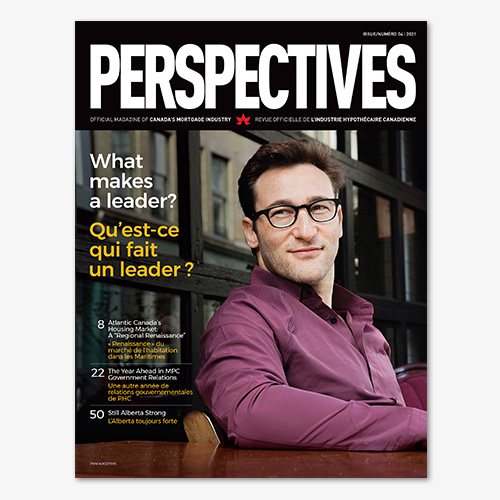 Canadian Mortgage Trends
CanadianMortgageTrends.com is experiencing month-over-month growth in both pageviews (1.1 million) and unique visitors (over 700,000)

Despite the strong performance, this represents 44% fewer users compared to 2020. This is due to an unprecedented surge in traffic that was generated by the onset of the pandemic, and is not unique to CMT.
Comparing against more normal conditions in 2019, pageviews are up 30% while the number of users is up over 50%

Upward trend: Traffic was rising rapidly as of the start of Q4. In October alone, the site received more than 150,000 pageviews and 100,000 unique users
Increased publication frequency: Content is now being published at an average pace of four to five stories per week vs. two to three in 2020
---
In the News!
Without a doubt, 2021 was another eventful year for the Canadian mortgage and housing industry. Below, we review some of the top CanadianMortgageTrends.com stories of 2021, and highlight some of the year's top announcements and deals.
More flexibility in remote hiring has afforded us the opportunity to create a more regionally diverse team
Our bilingual staff complement has doubled!
New live chat feature implemented on the website in late September, over

3,300 chats

to date with over

91%

satisfaction rating!

18,146

member inquiries resolved by email, telephone, live chat
Over

465 hours

of talking time
Student transcripts now available by request
New self-serve member account functionality implemented - invoicing and payments, online voting button for Board of Directors elections
Financial Highlights
These summarized financial statements are derived from the complete financial statements of Mortgage Professionals Canada as at April 30, 2021. They have been prepared by Mortgage Professionals Canada management and audited by KPMG LLP in accordance with accepted accounting standards for not-for-profit organizations.
Our fiscal year began at the height of the pandemic with the many unpredictable uncertainties we were all facing. Like many of our members, the Association had to undergo significant operational changes. In addition to its financial impact, the COVID-19 pandemic also resulted in many changes to the ways that MPC operates, primarily, limiting our ability to gather and work together in-person. The Association was well-prepared for the remote and virtual nature of the new way of working, largely due to the investment in software and infrastructure in recent years.
During the year, the Association saw substantial growth in membership and education, offsetting the loss in revenue arising from the cancellation of in-person events. The association was able to remain staffed, and was qualified for government wage and rent subsidy programs. These funds supported our activities on behalf of the mortgage broker channel, and will continue to do so into next year.
We are aware of the challenges the upcoming year may bring, not only to the Association and to the industry, but to Canadians as a whole. Operations and expenses are carefully monitored to ensure the services and programs offered to members remain affordable and accessible. The exercise of due care and diligence in financial management and performance remains a key priority for the Association.
Revenue Centres (net)
Membership
Events
Education
Advertising and publications
Interest and sundry
Government assistance
Activities
Conference
Broker channel promotion
Education
Membership
Publications
2021:

The year the housing shortage
became a crisis
It's difficult to overstate just how remarkable 2021 was for the Canadian housing and mortgage market. It was unprecedented in many ways:
Canadians bought nearly 670,000 homes in 2021, eclipsing the prior annual record by 20%
Home sales may have slowed off the feverish pace seen this spring, but they still remain 25% above pre-pandemic levels
National price appreciation hit a record of over 26% year-over-year according to the MLS House Price Index
New mortgage originations smashed annual records, surging nearly 60% from 2020 levels
The relentless decline in resale inventory
While the demand-side dynamics were impressive, the real story remains the relentless decline in resale inventory in nearly every city across the country. Active listings fell nationally by 33% since the end of 2020 and were down by nearly 2/3 compared to average levels from 2010-2020. With just 1.7 months of inventory across the country, compared to a long-term average of closer to 6 months, there's no other way to describe the situation as anything other than a crisis. There simply just was not enough supply to satiate demand.
This inventory imbalance can be seen across the country but was most severe in Ontario where inventory fell 80% from averages seen over the past decade.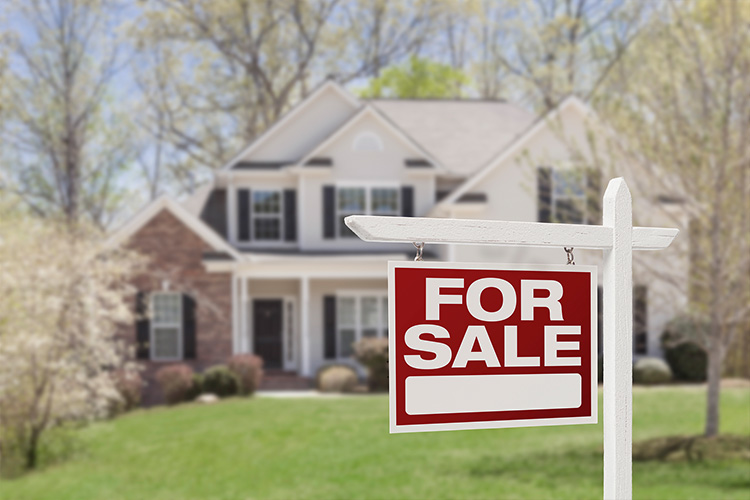 New housing construction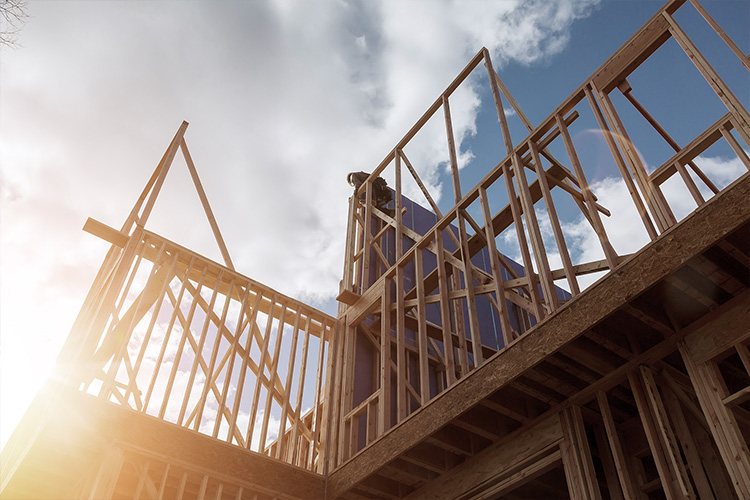 Housing construction increased significantly, with housing starts hitting 245,000 in 2021. This represents the highest level of activity in over 30 years. However, the increase was concentrated in the condo and rental segment, while housing starts in the chronically undersupplied single-family segment were still 5% below long-term averages in spite of surging demand.
Savings and Debt
The Canadian consumer remained in surprisingly good shape considering the magnitude of the economic shock brought on by the pandemic. Households have amassed some $280B or the equivalent of nearly 12% of GDP in savings since Q1 2020. This extraordinary household savings phenomenon has not been seen in this country since the 1980s.
Yes, debt levels have risen, but the burden of servicing that debt remains as low as it's been in 15 years. This is partially a function of low rates, but reflects the fact that households paid off or consolidated high interest credit card debt throughout the pandemic. Credit card balances hovered around10% below where they were in early 2020. Consequently, consumer insolvencies remained at 20 year lows across the country.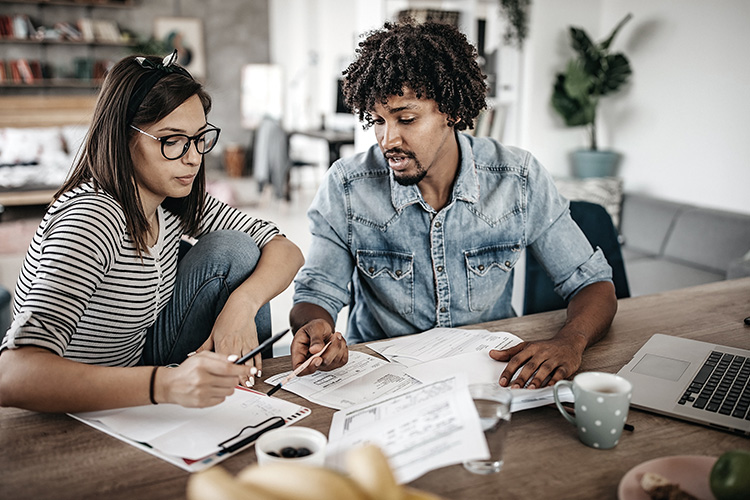 Where will 2022 take us?
Looking ahead, it's reasonable to expect a rise in demand as prospective buyers try to front-run looming rate hikes this spring. The combined weight of rising rates and the very real prospects of regulatory intervention means we'll likely see a demand overhang in the back half of the year and a return to slightly more balanced market conditions.
Final Thoughts
MPC is proud of our staff, Board, and members. Together, we have accomplished a great deal. 2021 was another challenging year as the pandemic continued to drag on into its second year. We have successfully supported hundreds of individuals through some of the most challenging circumstances they will ever face. Whatever 2022 holds, we can feel confident about our industry and organization.
ABOUT
MORTGAGE PROFESSIONALS CANADA
Mortgage Professionals Canada is Canada's mortgage broker channel association. Representing over 14,000 individuals and 1,000 companies including mortgage brokerages, lenders, insurers and industry service providers. Our members, whose interests we represent to government, regulators, media and consumers, make up the largest and most respected network of mortgage professionals in the country. Together with our members, we are dedicated to maintaining a high standard of industry ethics, consumer protection and best practices.
The mortgage broker channel we represent originates 33% of all mortgages in Canada and nearly 50% of mortgages for first-time homebuyers, representing approximately $80 billion dollars in annual economic activity. With this diverse and strong membership, we are uniquely positioned to speak to issues impacting all aspects of the mortgage origination process. The mortgage broker channel is a critical and valuable profession. It creates possibility, fuels the economy and provides Canadians with choice when making the most important financial decisions of their lives.